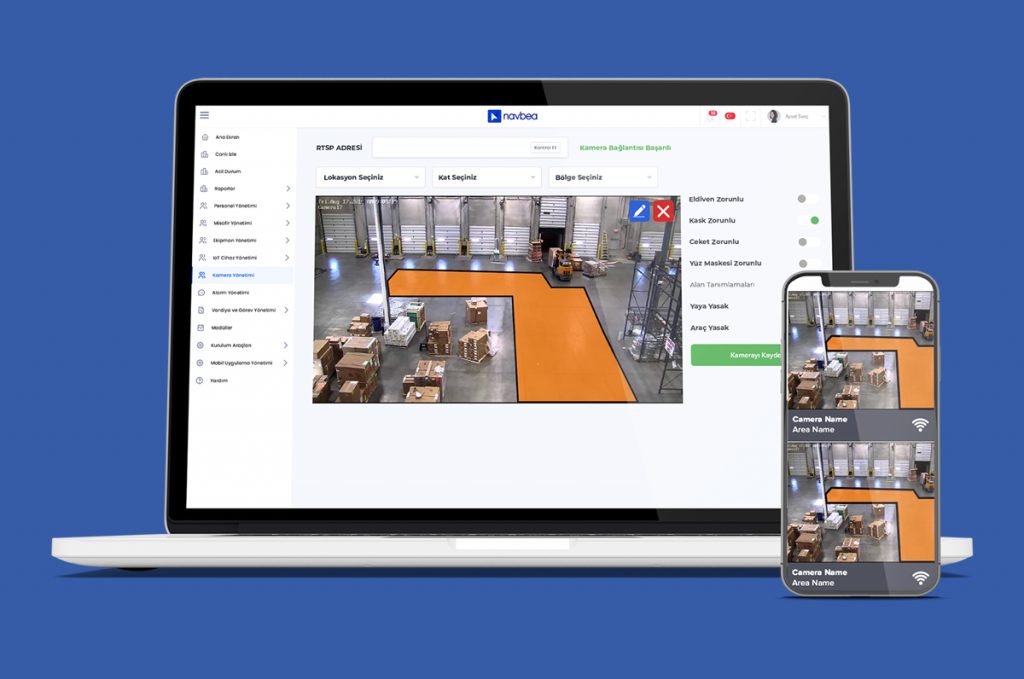 Navbea AI-Based Image Analysis System provides automatic monitoring and inspection of images taken from ip-based cameras by processing with control templates to be created from taught data sets so that industrial facilities can manage their processes more securely and efficiently.

With the cloud-based, easy-to-use, artificial intelligence supported, real-time video image processing platform, our users will be able to identify their IP-based cameras anywhere in the world in seconds and benefit from automatic inspection templates that will strengthen their decision support systems.

With image data sets to be taught to the Artificial Intelligence-based image monitoring system, by easily defining cameras and rules for automatic monitoring and inspection of ip-based cameras, unmanned inspection and control in many areas, especially in increasing workforce efficiency, auditing occupational safety rules, auditing security and improving quality processes. development of control systems.